What Burger King Just Did For Muslims Should Have Us Boycotting Immediately
Uncategorized
September 22, 2017,
0 Comment
Many American corporations have caved to whining Muslims' demands, offering pro-Islamic products and catering to the group's demands for special privilege. However, Burger King has taken their submission a step further, and it's more than enough of a reason to drop the Whopper.
According to Le Parisien, Burger King is going "100 percent halal" after a major takeover of Quick, a Belgian halal food company. The fast food giant announced it will be replacing all pork products, including bacon, with halal certified chicken and beef.
While this change will only affect the French locations for now, demands from Muslims across the U.S. are pushing the chain to take the same measures here in America. If this is happening in a country with a Muslim population of only 8 percent, it's only a matter of time before American locations adopt the same policies for our screeching minority.
In December, Quick gave Burger King the go-ahead to take over their 405 outlets in France, making the burger joint second only to McDonald's in halal fast food. The halal market is estimated to be worth over $7.39 billion
Although BK could have reasonably offered halal choices, they completely bowed to the demanding minority, scrapping all pork for everyone. Just like in their Sharia-governed countries, if Muslims can't have it, neither can anyone else. Perhaps they should change their slogan to "Have it Muhammad's way."
Not only should non-Muslims be understandably upset about their favorite menu items being removed, it is critical that we never consume the halal options. Buying halal meat not only supports the purposefully brutal slaughter of animals dedicated to a false god, it financially contributes to Islamic organizations that support terrorist groups.
Just like the liberal left, Burger King has been trying to serve two masters for some time. While they're serving up halal meat to keep their Muslim customers happy, the sneaky fast food giant was hypocritically trying to please the LGBT community with their "Proud Whopper" just months ago.
Of course, it's safe to say that the gay pride patty will never make its way into a halal BK, lest it be thrown from a building's rooftop and subsequently stoned.
It's unbelievable how such a tiny minority can fundamentally change a free country into one of their medieval wastelands, but it's happened with over 50 nations in the last 1,400 years. Through conquest, conversion, and migration, Muslims have successfully turned thriving colonies into 7th-century dystopias.
We know that altering American fast food isn't the full-blown implementation of Sharia law, and it would be dramatic to pretend that it signifies the collapse of freedom as we know it. However, it should serve as a warning sign of what's to come. Other countries thought that offering special foods, privilege, and land could satisfy their Muslim minority, only to find that their appetite for appeasement was insatiable. It starts with offering an Islamic option and ends with it being the only option.
Also:
The owner of Burger King in France plans to take on McDonald's share of the local fast-food market by boosting its halal-meat-only offering, it has been reported. The move, if confirmed, will see the opening of about 40 restaurants serving only burgers with meat from cattle slaughtered in accordance with Islamic law.
It comes as the Groupe Bertrand, the majority shareholder of Burger King France, is due to finalise the acquisition of Belgian fast-food chain Quick, which operates almost 400 outlets in France. After the deal was agreed in September, it was understood that all Quick restaurants in the country were to be rebranded as Burger King.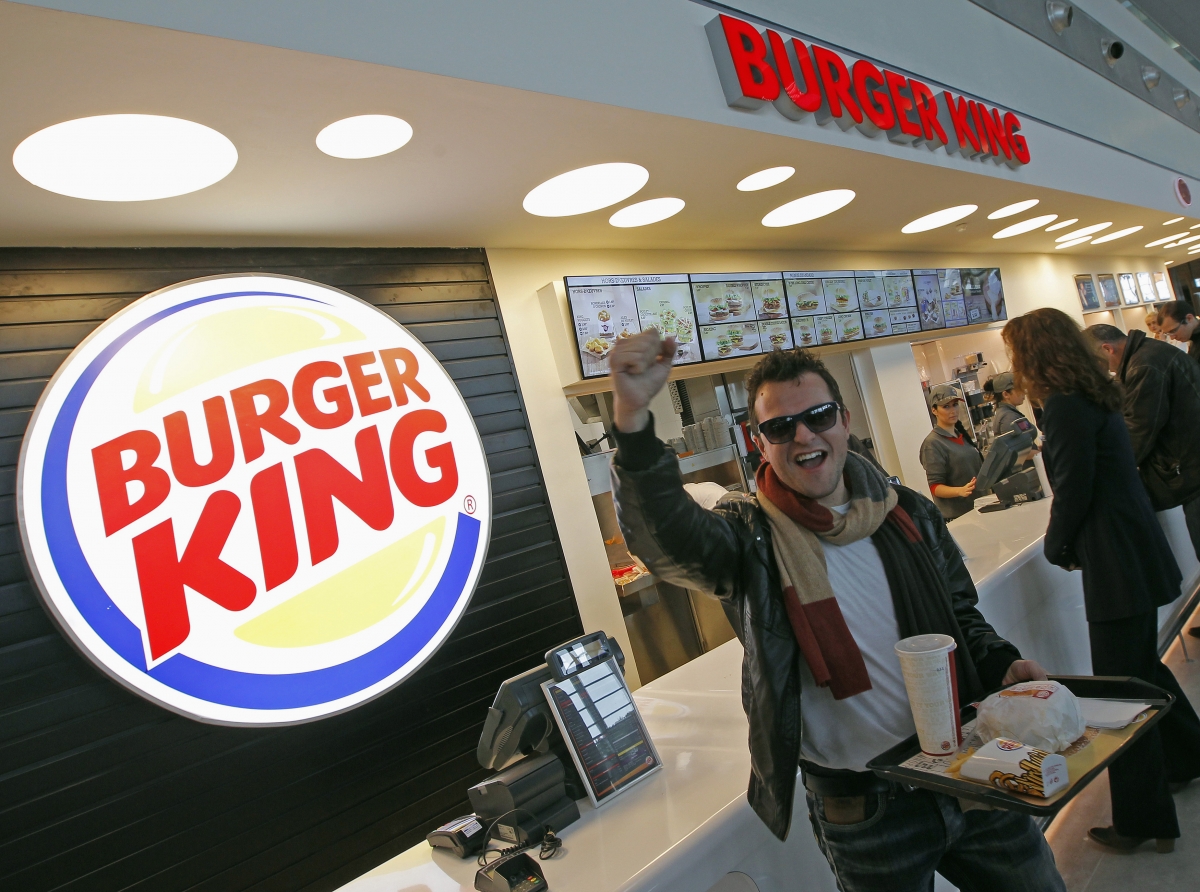 Instead 10% of the Quick restaurants will retain their red and white logo and will serve only halal meals, according to information obtained by Le Parisien newspaper. Bacon and all other pork-based sandwiches will be taken off the menu and replaced with products sourced from certified halal slaughterhouses.
Groupe Bertrand's reported plan appears to be aimed at gaining from Quick's experience in the sector, as the company already operates 22 halal restaurants in France. The fast-food chain's halal venture started in 2009 and has been quite successful, with most restaurants involved recording a growth in sales.
France's halal meat market is worth €5bn (£3.6bn, $5.5bn), according to Le Figaro. To be edible to Muslim faithful, animals have to be slaughtered in the appropriate ritual manner, which involves throat slashing with a knife.
Groupe Bertrand is expected to complete Quick's purchase later in December, after French competition authorities gave the green light for the takeover last week. The deal is to consistently increase Burger King's presence on the territory as the chain currently runs only about 50 restaurants, compared to McDonald's more than 1,300.
France is home to about 5m Muslims – the largest Muslim population in Western Europe.